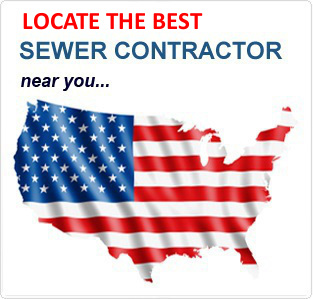 Sewer Repair Made Simple New Repair Technologies That Save You Money

Sewer Repair No Longer Requires Digging New Technlogy Eliminates The Need To Dig

The Latest Technology In Sewer Repair Available For Industrial, Commercial and Residential Applications.

Find Local Sewer Contractors Locate Expert Sewer Repair contactors in your local city.
Information Center


Residential Sewer Repair
Trenchless Sewer Repair Technology For Homes
Don't Dig. There are much better alternatives today whether you need just a sewer pipe repair or an entire sewer pipe replacement at your home. Advances in sewer plumbing technologies has made things much easier and faster, with better and stronger materials and without the need for excavation. This cool new technology is called Trenchless Sewer Repair and finally more and more plumbing companies are offering it as an alternative to the old school dig, jackhammer, destroy your walkway, driveway and yard just to put in a new sewer pipe.
An Affordable and Easier Sewer Repair Solution
Trenchless sewer repair is much better solution and can give you a brand new sewer line in less than a day in most cases, and without the messy invasive destruction caused by old school sewer pipe excavation methods.
Very Little, or No Digging is Required
There are 2 new technologies and neither of them require much digging or any digging at all for that matter. One is called "trenchless sewer pipe lining" and the other is called "trenchless sewer pipe bursting.
Learn More About Trenchless Here:
You can read about them and view videos of how they workHere on our Home Page All the contractors you will find on this website offers these new technology and will be happy to give your more details and provide you with a free quotes. You can find them Here

Get More Information and Free Quotes From Your Local Residential Sewer Contractors
>