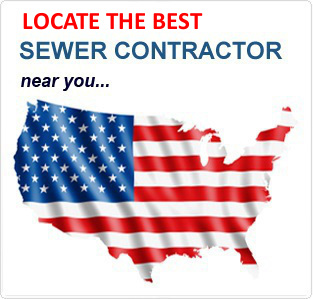 Sewer Repair Made Simple New Repair Technologies That Save You Money

Sewer Repair No Longer Requires Digging New Technlogy Eliminates The Need To Dig

The Latest Technology In Sewer Repair Available For Industrial, Commercial and Residential Applications.

Find Local Sewer Contractors Locate Expert Sewer Repair contactors in your local city.
Information Center


Commercial Sewer Repair Services
If you are having a sewer or drain problem at your place of business then you absolutely need to learn about trenchless sewer repair technology. This the the latest technology in sewer and drain repairs that can be completed quickly and without having to jackhammer your floors out or tear up your property. There are a few different types of trenchless technology, one is called "sewer pipe relining" and the other is called "sewer pipe bursting".
Trenchless Technology To The Rescue
With today's new "trenchless" sewer pipe repair and replacement technology, the repairs are quick, clean, and affordable. You won't have to worry about the headaches and expense that comes with excavation because it is simply not required anymore.
No Need To Stop Running Your Business
If you run a business then you know time is precious. Having to close down your business for several days to have a failing sewer line repaired or replaced means lost money. This used to be the only solution if you needed a sewer repair or replacement done.
Learn About The Different Kinds of Trenchless Technology
You can read about them and view videos of how they work Here on our Home Page All the contractors you will find on this website offers these new technology and will be happy to give your more details and provide you with a free quotes. You can find them Here
Click To Locate Commercial Sewer Contractors in your area.
Housing Developments
Hospitals
Condominiums
Mobile Home Parks
Restaurants
Shopping Malls
Retail Stores
Office Buildings
Industrial Parks