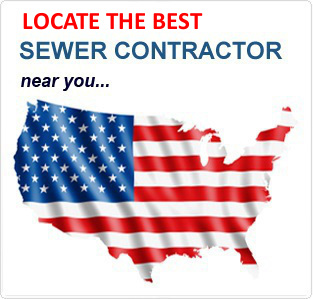 Sewer Repair Made Simple New Repair Technologies That Save You Money

Sewer Repair No Longer Requires Digging New Technlogy Eliminates The Need To Dig

The Latest Technology In Sewer Repair Available For Industrial, Commercial and Residential Applications.

Find Local Sewer Contractors Locate Expert Sewer Repair contactors in your local city.
Information Center


Sewer Repair Services For Cities and Towns
Nobody likes traffic from road construction. Sewer repair used to require road closures, cop detail, tractors and backhoes. Well now with big advance in sewer repair technology, thankfully those days are behind us. That is because there are new methods being used today to repair municipal sewer infrastructure where all the sewer drain repairs and replacements are being done completely underground. It is called Trenchless Technology and it is saving cities and towns a lot of time and money.
Trenchless Technology Is Saving Taxpayers Big Money
No digging required. That alone is an enormous time and money saver. Did you know that the time spent actually spent replacing a sewer or pipe is only about 20% of the entire project? Most of the time is spent excavating, removing structures and then putting everything back after the new pipe is installed. All this is virtually eliminated with new trenchless technology.
No Need For Road Closures, Digging, Traffic Cops
Because there is very little digging required with trenchless technology, the roads can stay open, no need to have cops directing traffic, and there are no sidewalks, buildings, walkways, or landscapes to repair.
Get More Information on Municipal Sewer Repair From Your Local Sewer Contractors